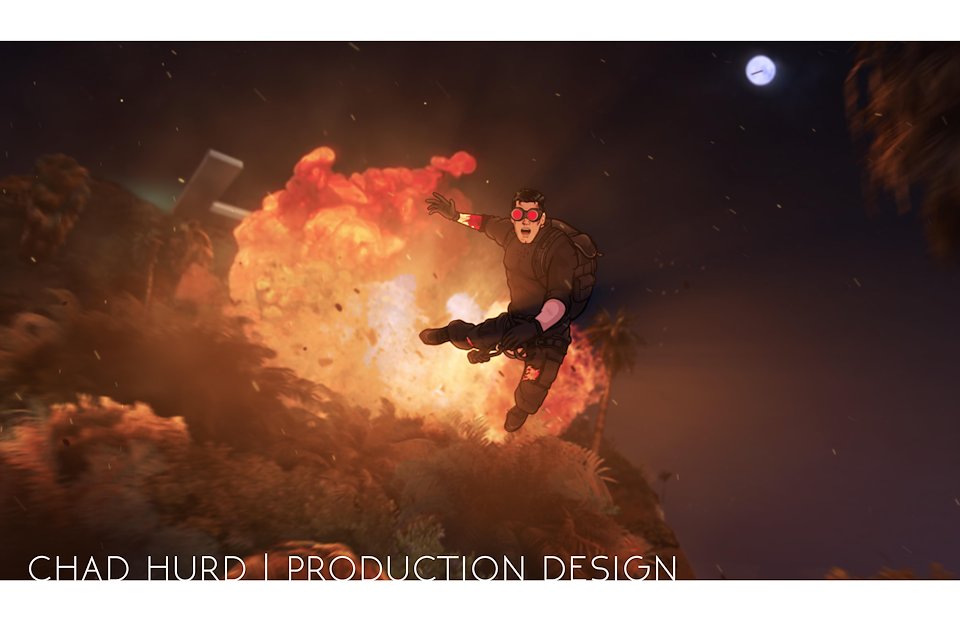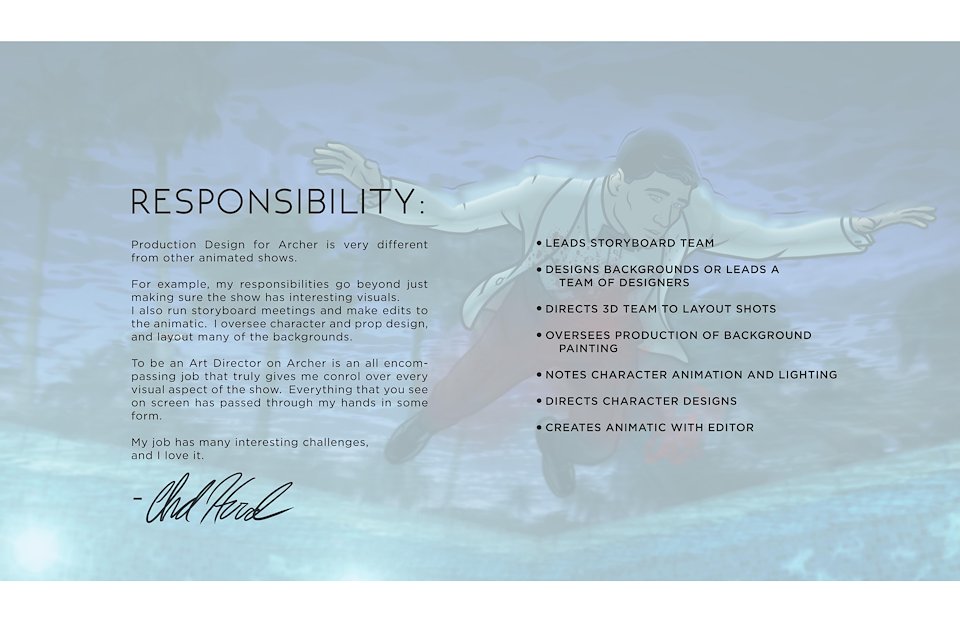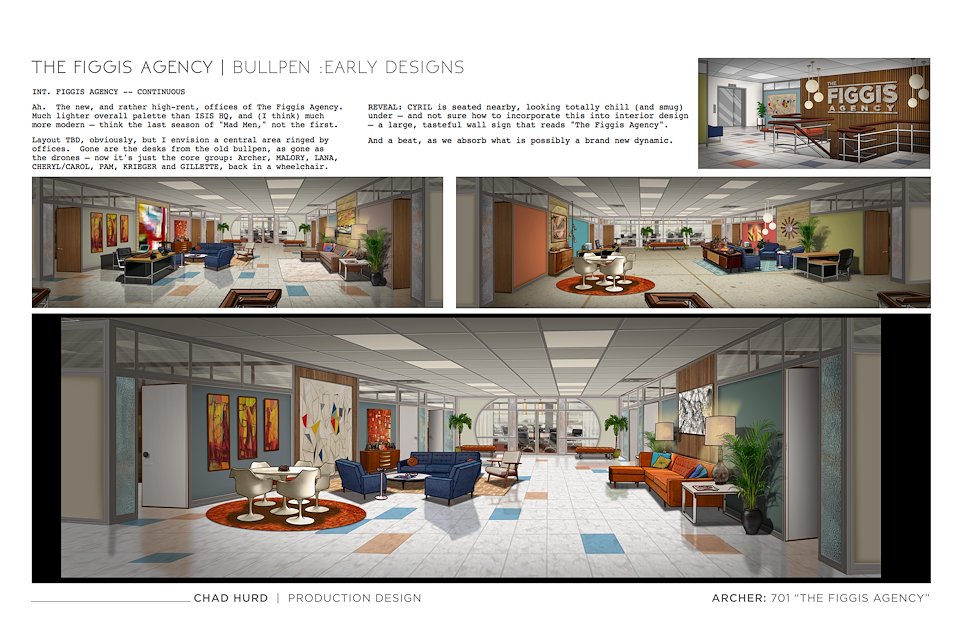 Bullpen design by Chad Hurd and Jeff Fastner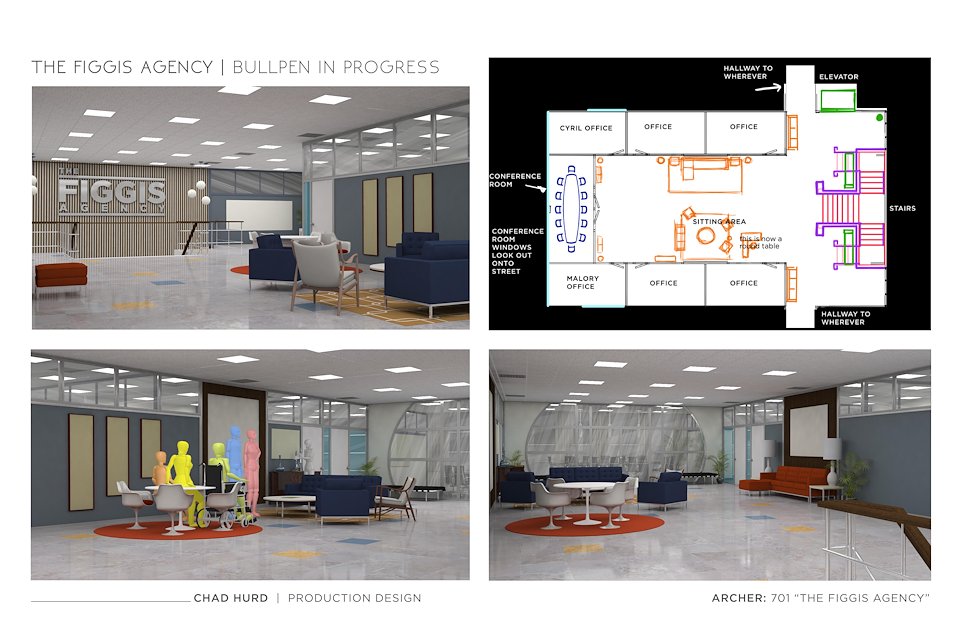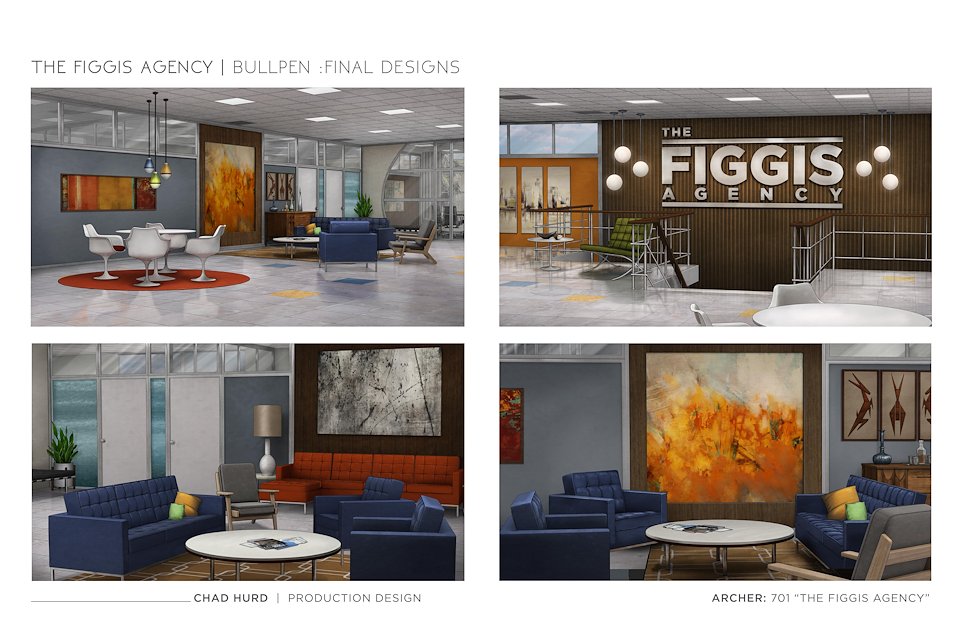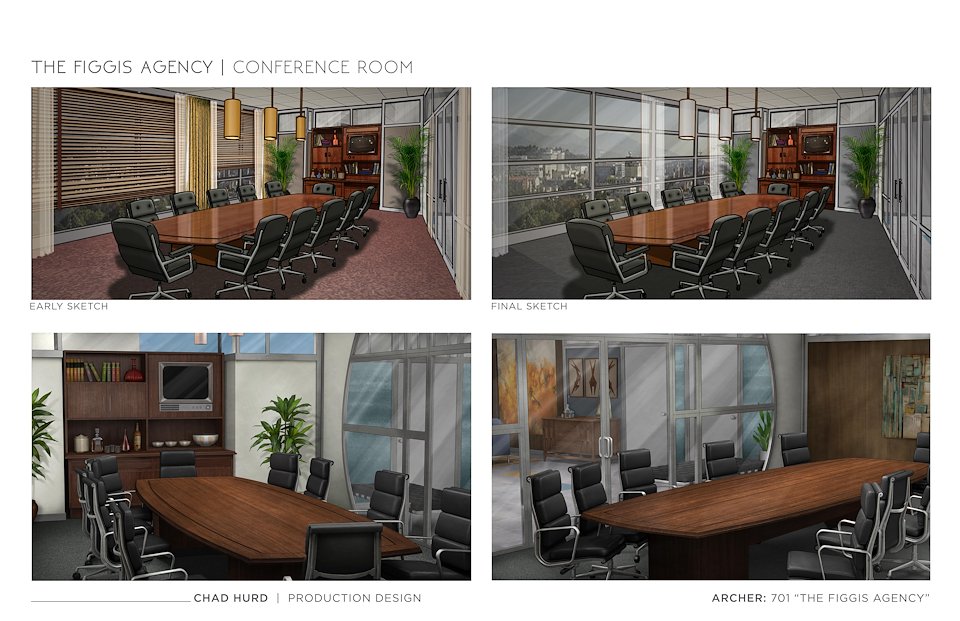 Conference Room Design by Chad Hurd and Jeff Fastner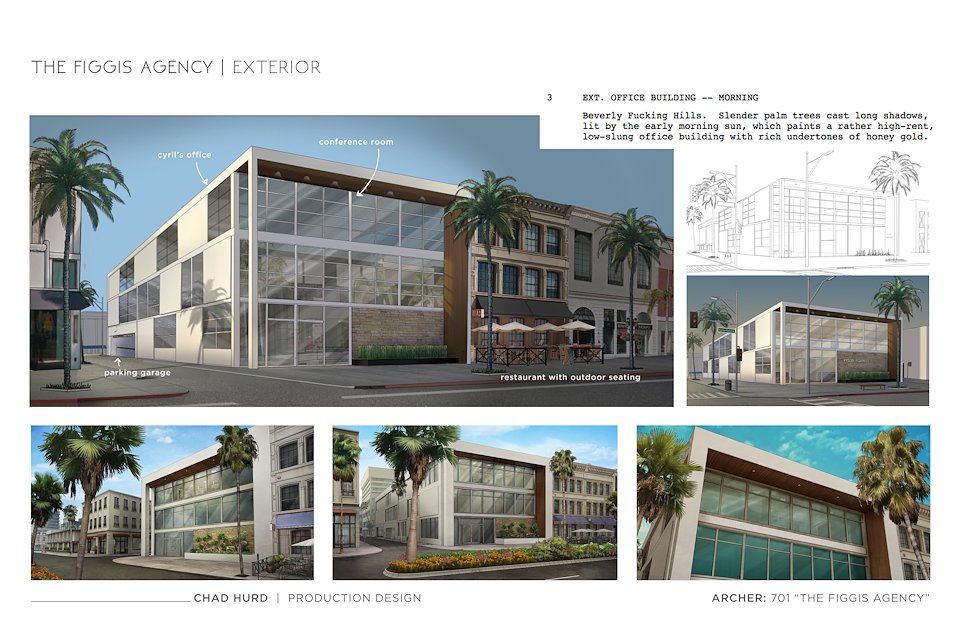 Figgis Agency design by Chad Hurd and Ji Li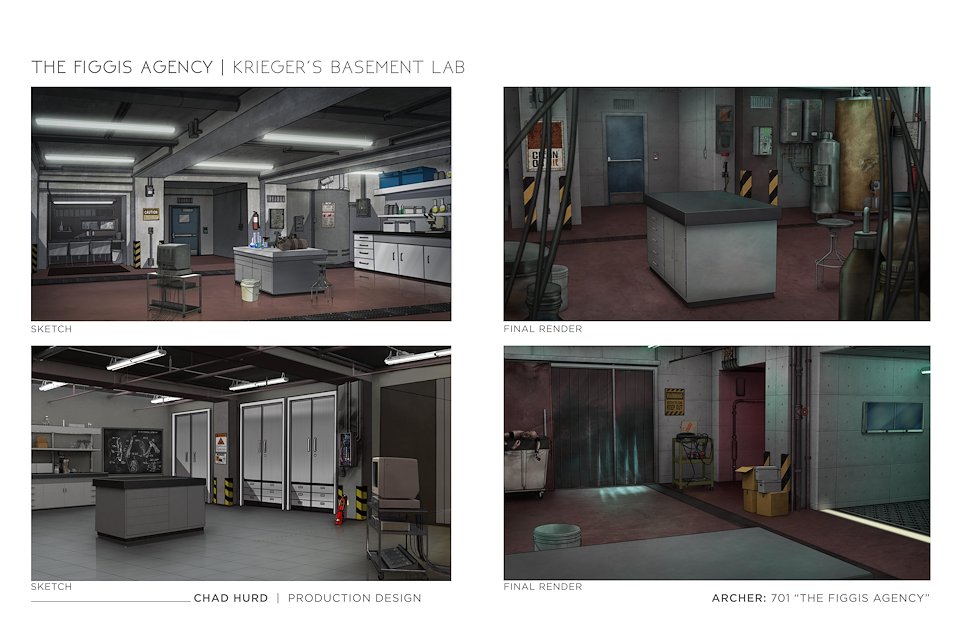 Krieger Lab design by Adam Towes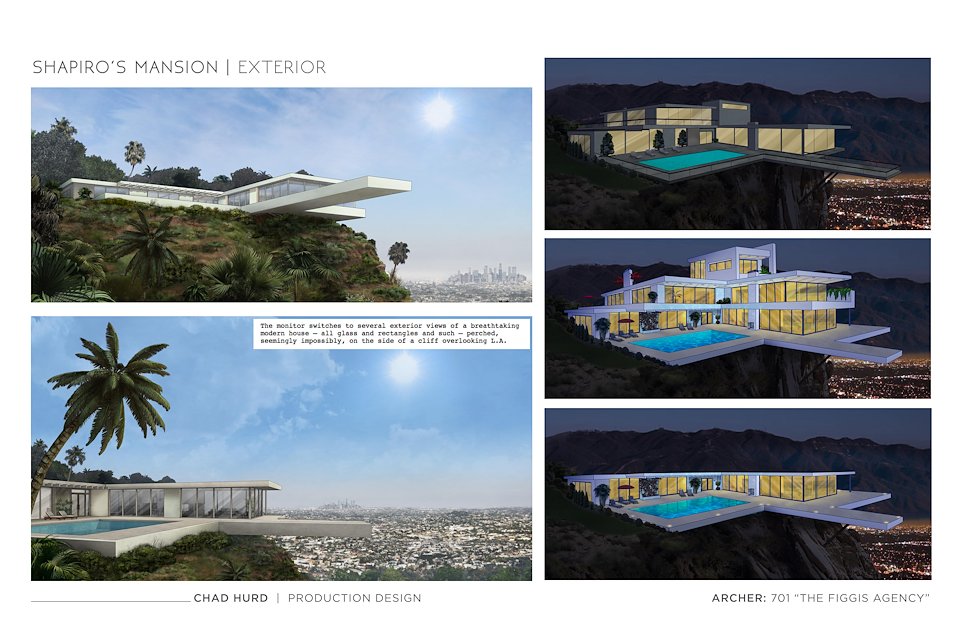 Shapiro House design by Jeff Fastner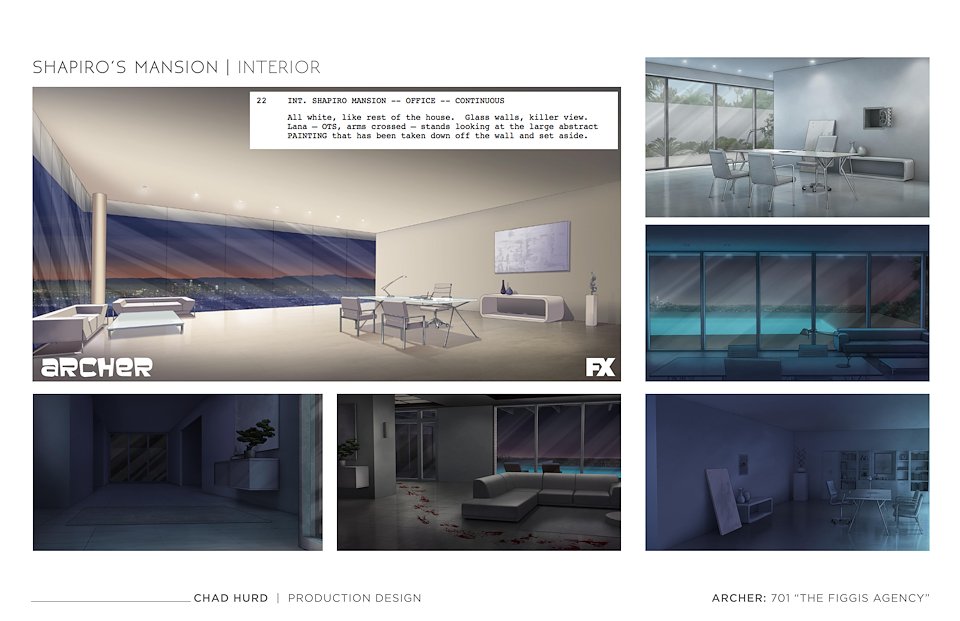 Shapiro Office design by Ji Li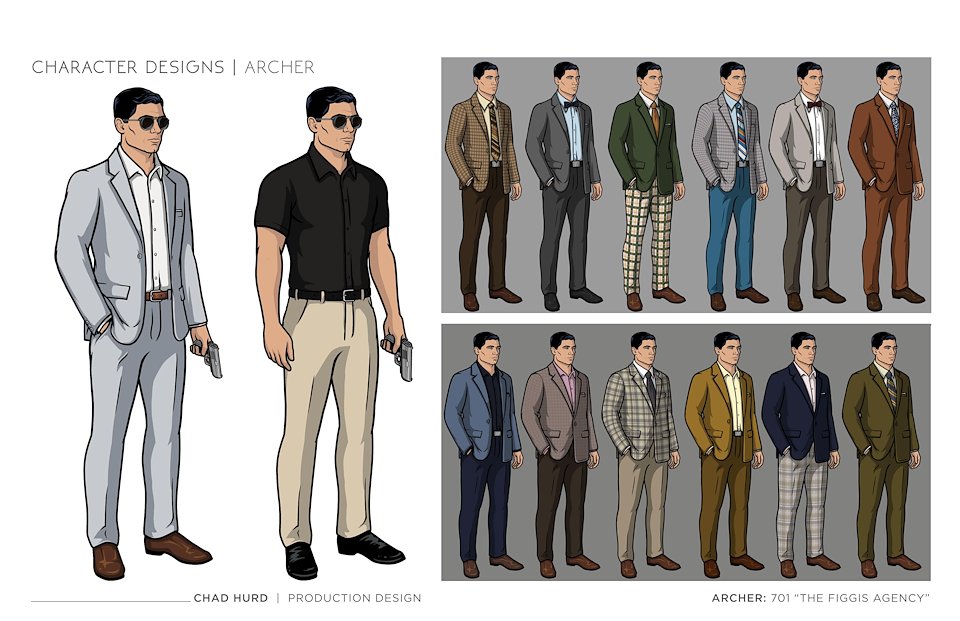 Character designs by Kelton Hamm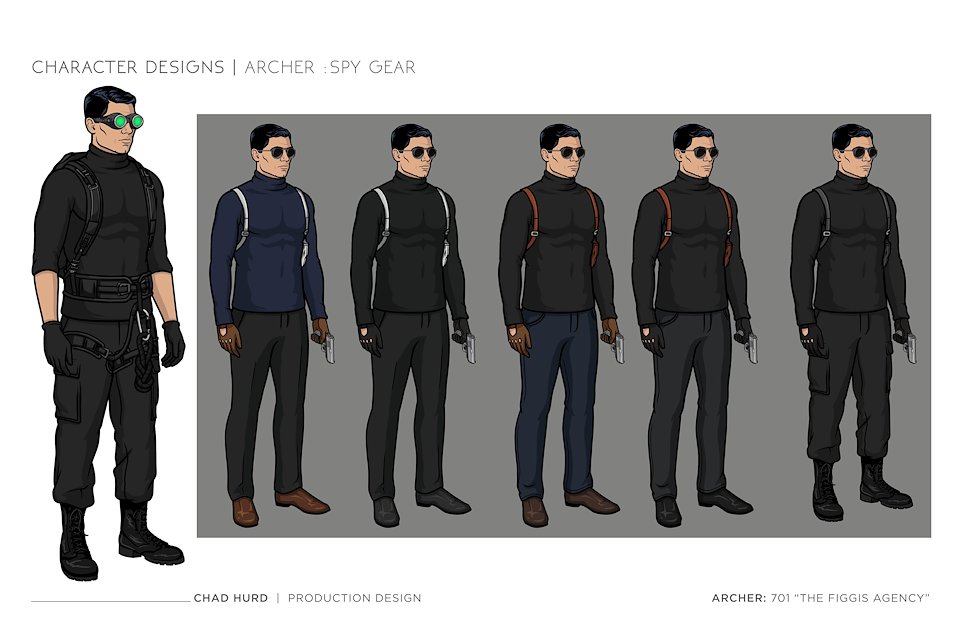 Character designs by Kelton Hamm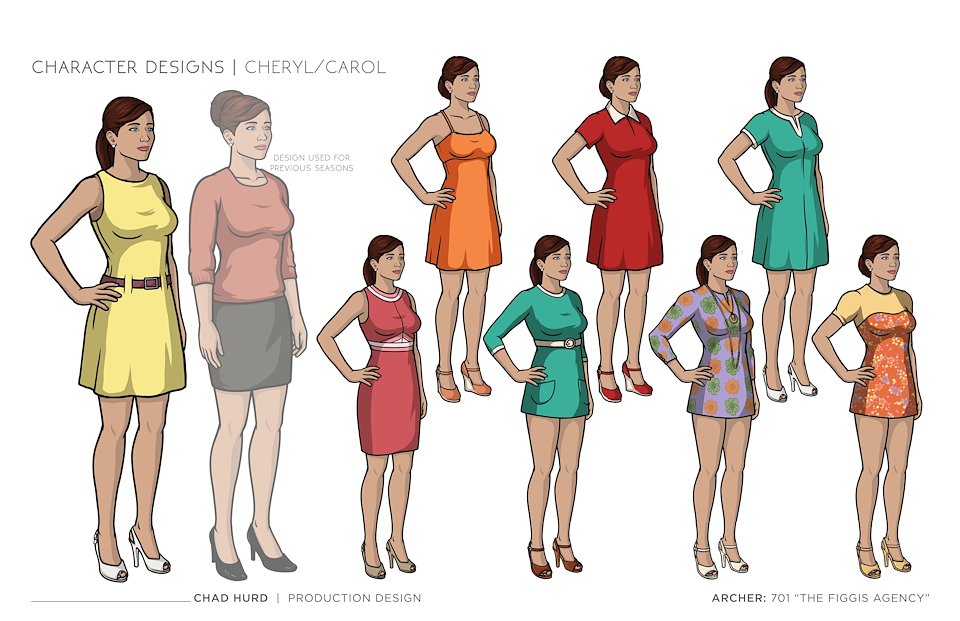 Character designs by Kelton Hamm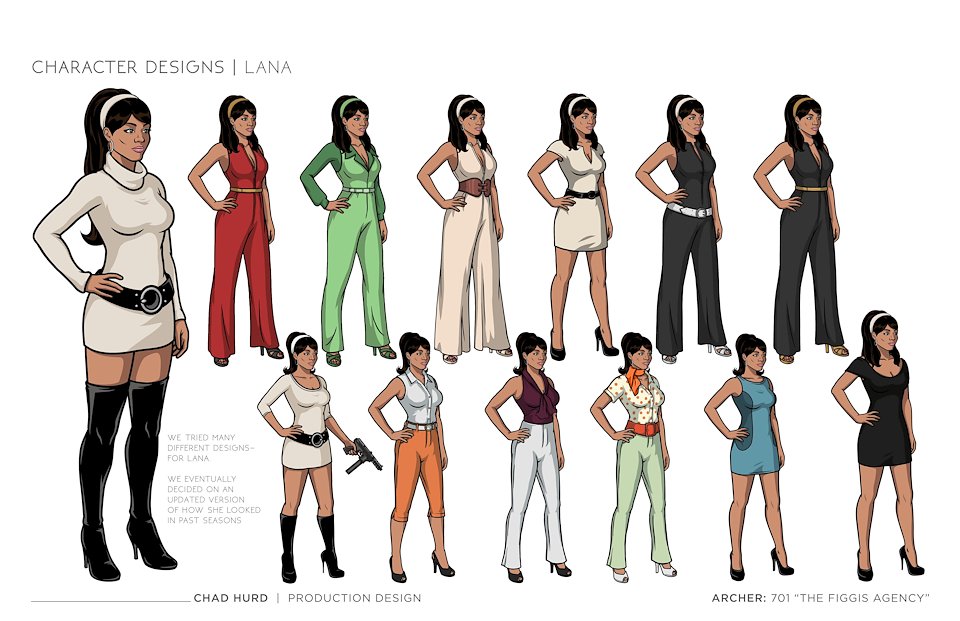 Character designs by Kelton Hamm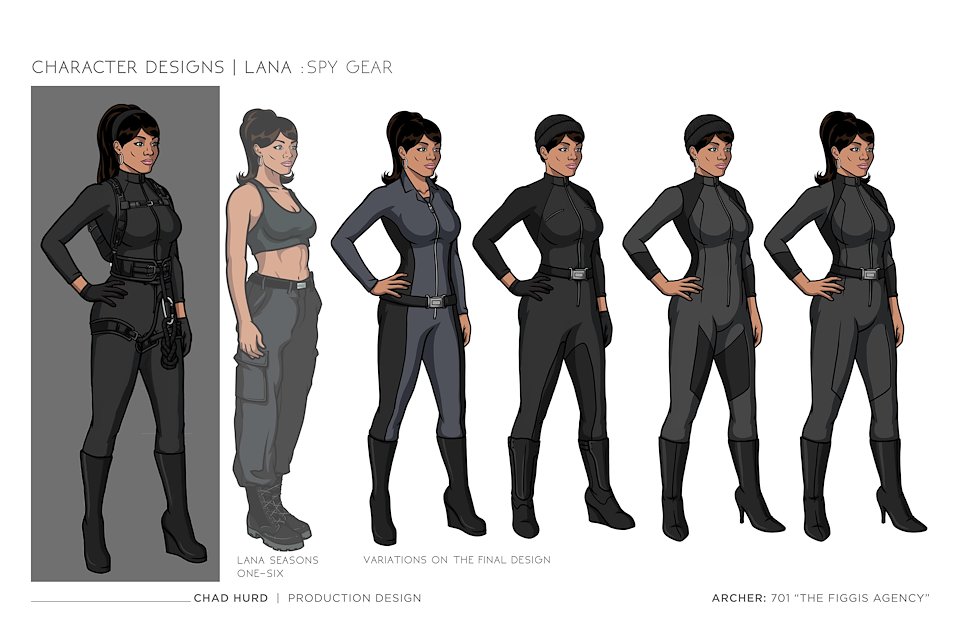 Character designs by Kelton Hamm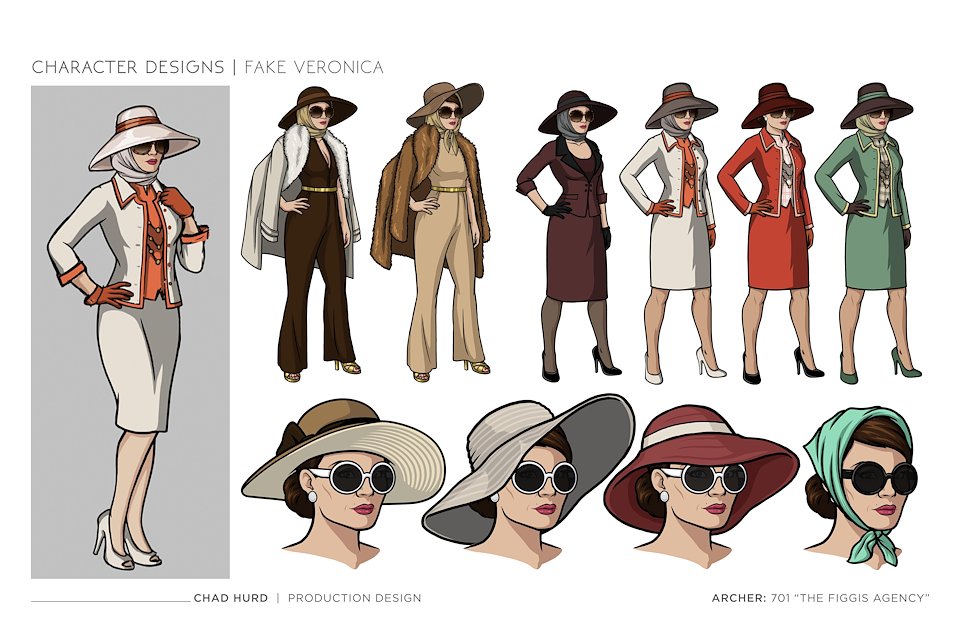 Character designs by Kelton Hamm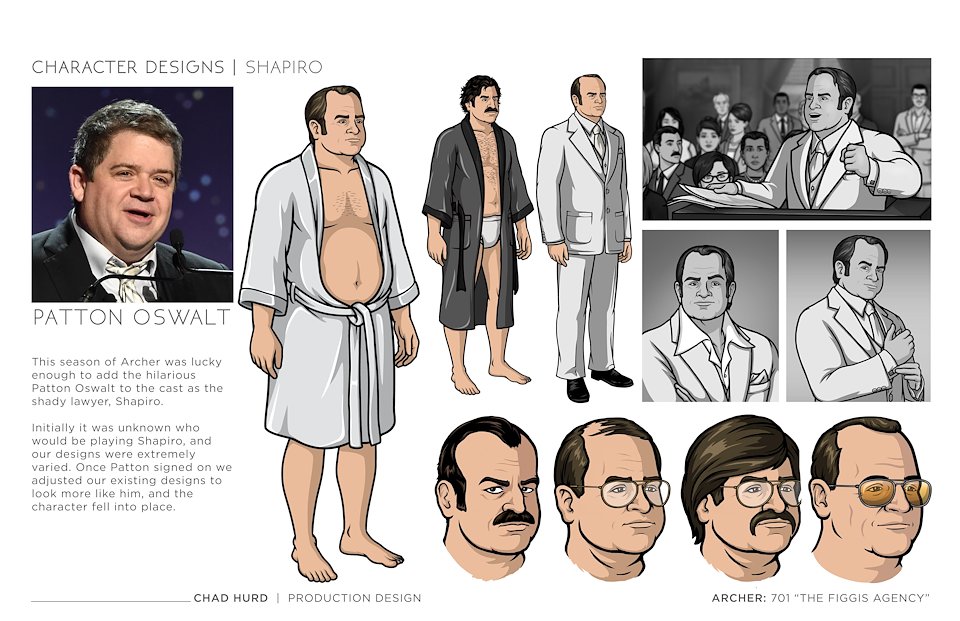 Character designs by Kelton Hamm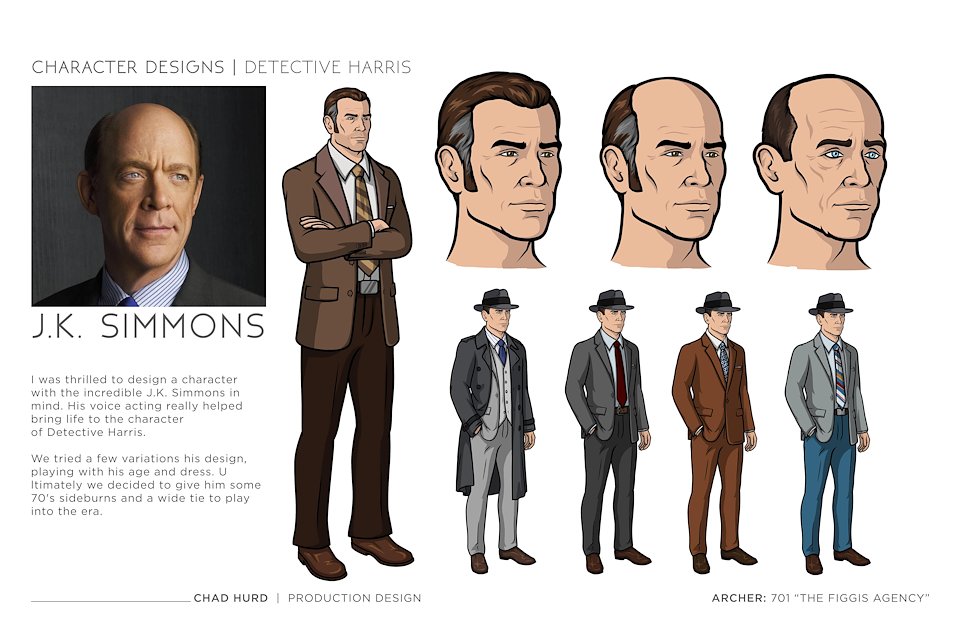 Character designs by Kelton Hamm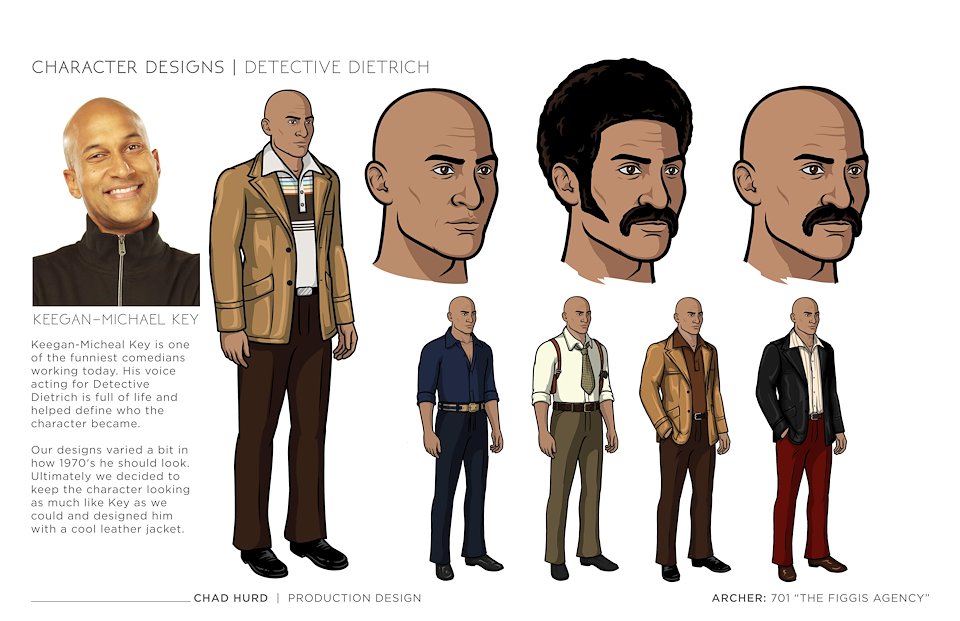 Character designs by Kelton Hamm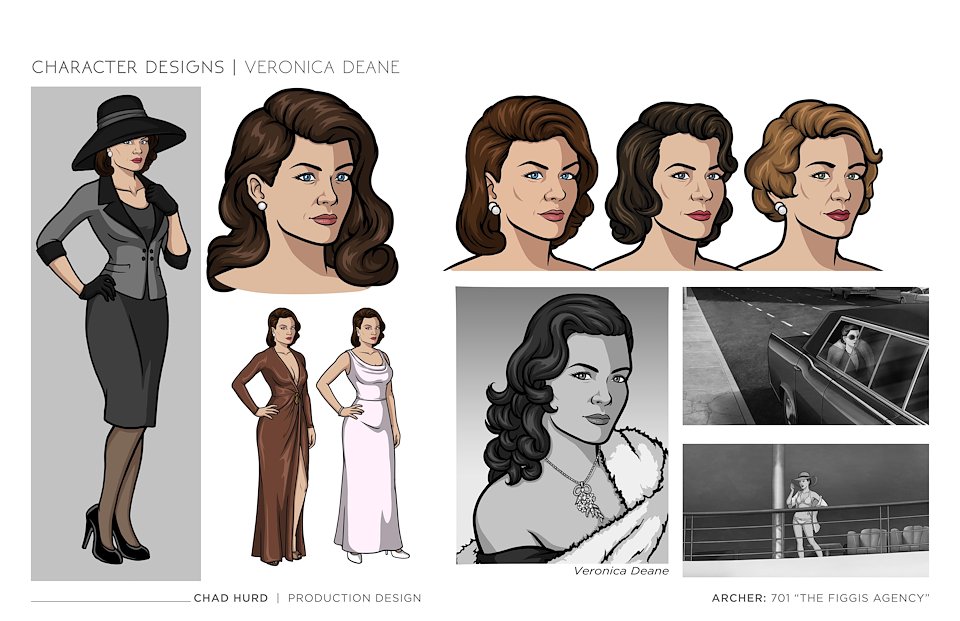 Character designs by Kelton Hamm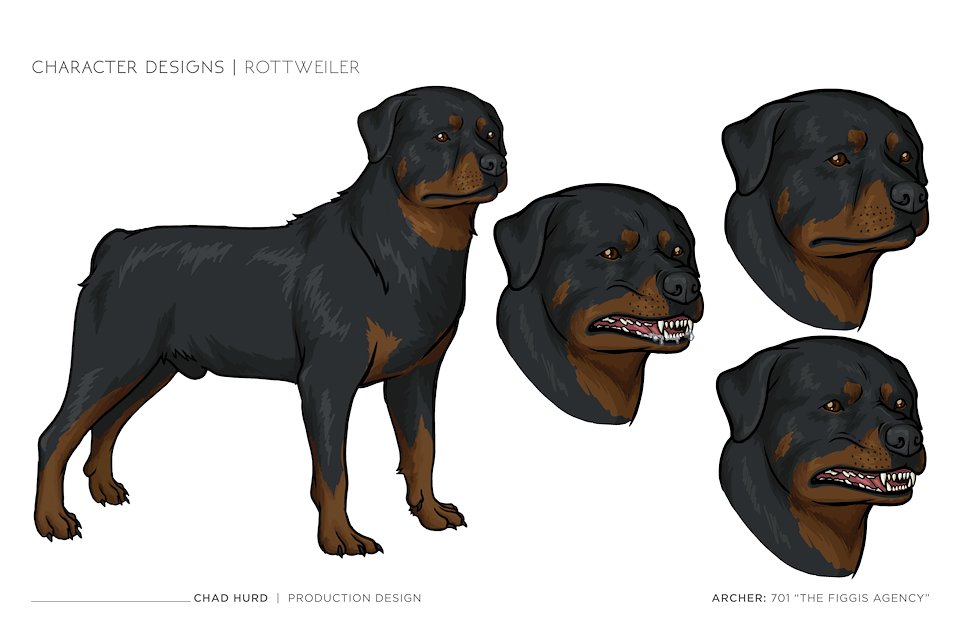 Character designs by Kelton Hamm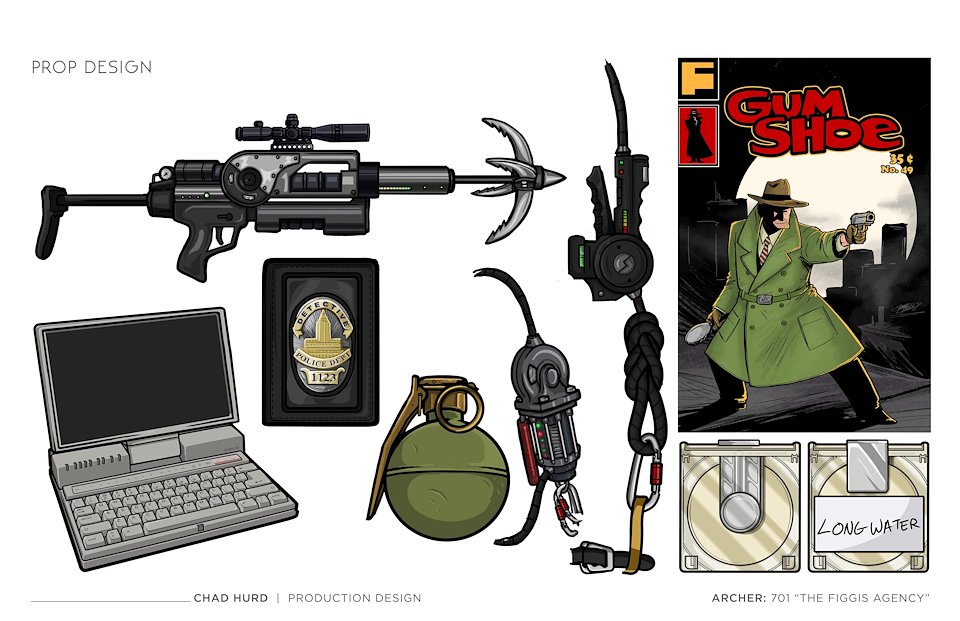 Character designs by Kelton Hamm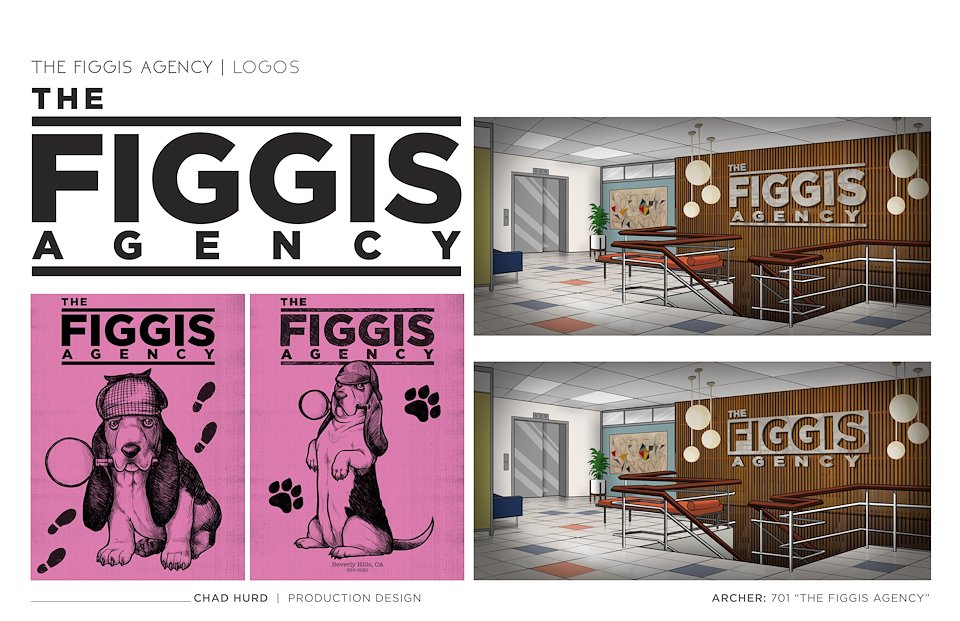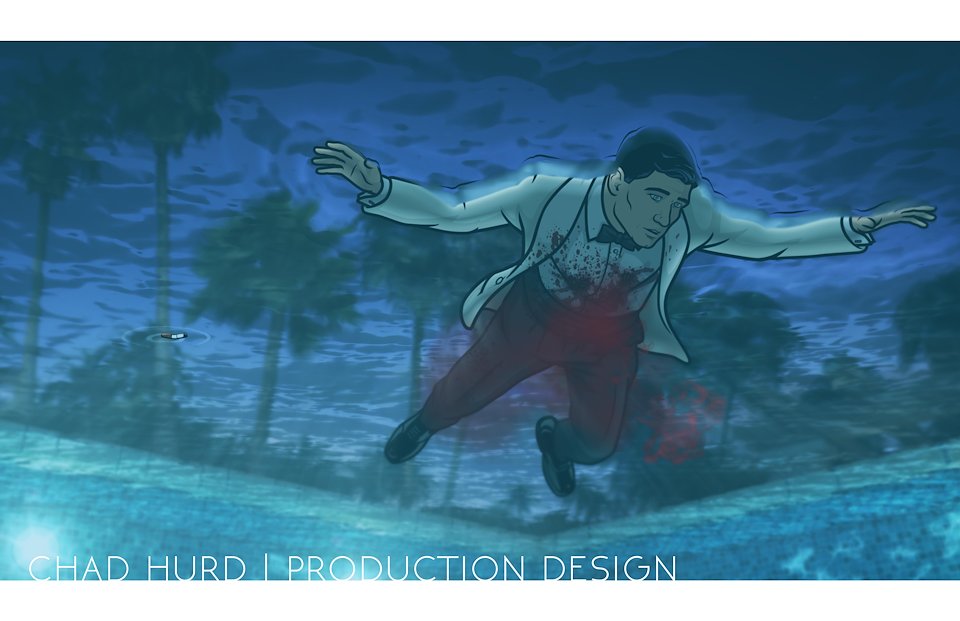 Archer: The Figgis Agency
I had the great honor of winning an Emmy Award for this episode of Archer!
This episode is particularly dear to me because it was a fresh start to the series. The gang moved to LA and started new lives as Private Detectives. Everything needed to be redesigned, the environments, the characters, the cars, and even Los Angeles itself needed to be created.
This season was an incredible challenge and so much fun to direct.
| | |
| --- | --- |
| Role | Art Director/Producer |
| For | Floyd County Productions |